Tuesday 05 October 2021, 19:30 - 20:30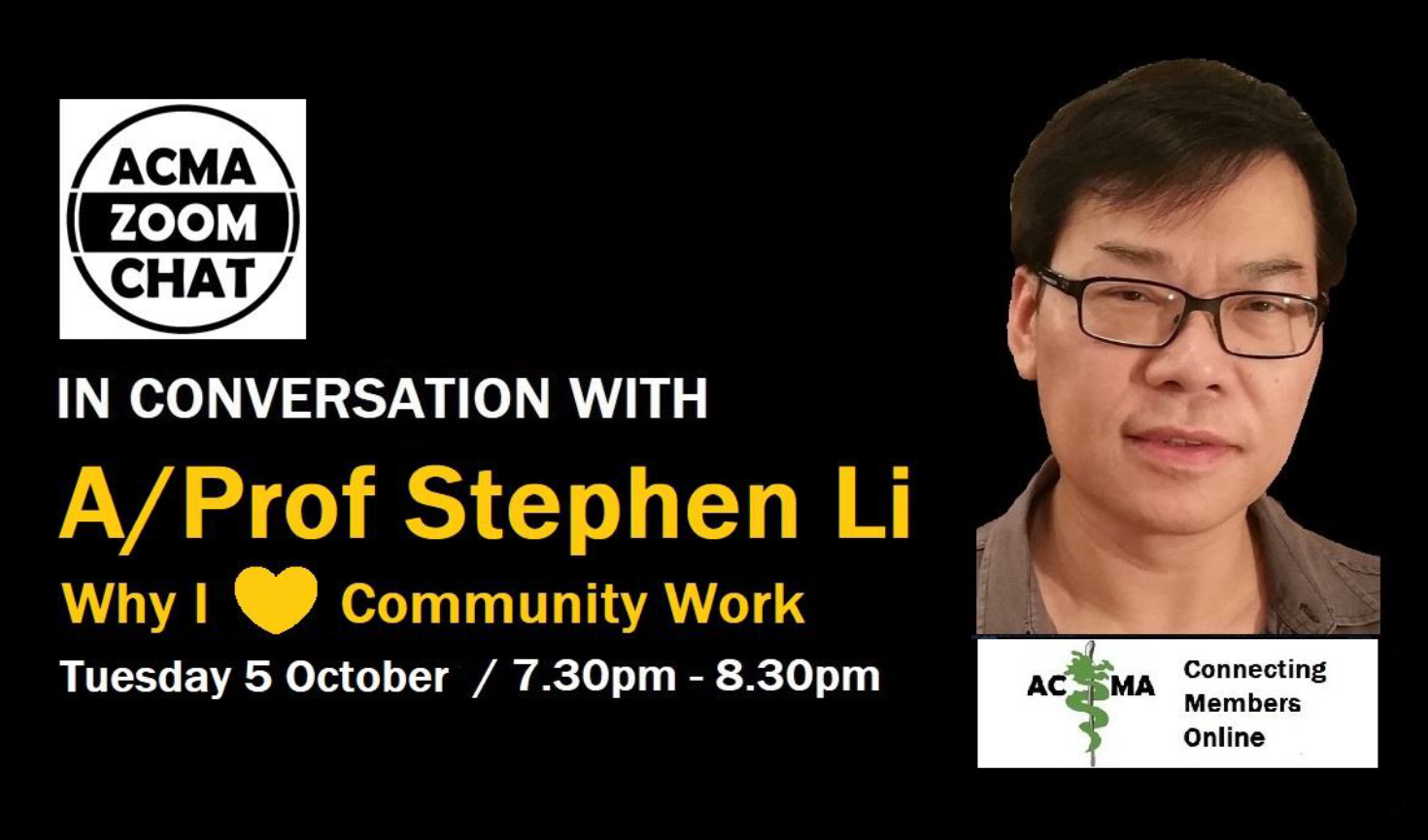 Interviewee | A/Prof Stephen Li
Stephen's passion is to serve the community and so he has been the Chair of ACMA Community Health since 1998. He had served many other portfolios in the Management Committee which included President, Senior Vice President, Vice President and Treasurer. Stephen is a trained pathologist who is the Director of Core Pathology and Clinical Chemistry Services of NSW Health Pathology Western Sector. He is also subspecialised in clinical lipidology and is the Director of Westmead Hospital Lipid Clinic. He has co-founded the Familial Hypercholesterolaemia Clinical Support Service NSW (Winner of 2005 NSW Premier's Gold Award).
Interviewer | Dr Tony Chu
Tony is a Creative Doctor and current Chair of ACMA SMIC (Social Media, Innovation & Creativity) Subcommittee. Would you like to be interviewed next? Email: This email address is being protected from spambots. You need JavaScript enabled to view it.
For more information, please see Flyer.