Attention all Junior Medical Officers and Medical Students!
The ACMA Career Day is coming! This half day workshop is designed to help you with deciding your future specialty.
With hand picked speakers with inside knowledge of training programs, we can answer all those questions you have always wanted answered.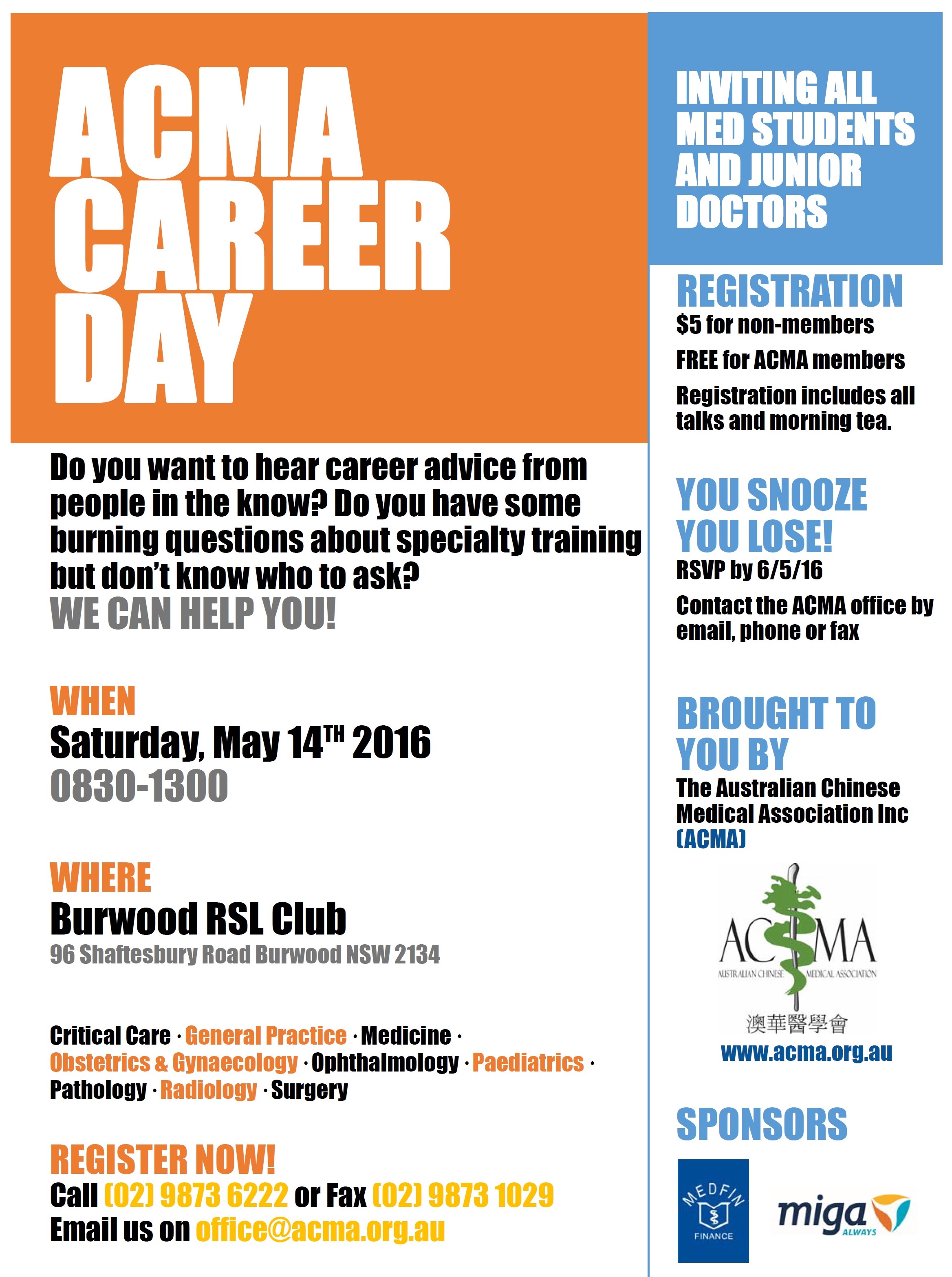 Specialties covered include:
General Practice
Ophthalmology
Pathology
Surgery
Medicine
Obstetrics and Gynaecology
Paediatrics
Critical Care; and
Radiology
All speakers have either previously or are currently involved in selection, training or examination in the relevant specialty.
Registration is completely FREE for ACMA members and only $5 for non-members. Download the flyer
here
for the detailed program.
Register now! Simply contact the ACMA office by
This email address is being protected from spambots. You need JavaScript enabled to view it.
or phone. Don't miss out!